On some accounts, Zynga has now started notifying the player of gifts received!
The player does not have to exit the Application (go back to Facebook), to accept new gifts.
The updated Message Center with groups for easy access to accept your free gifts.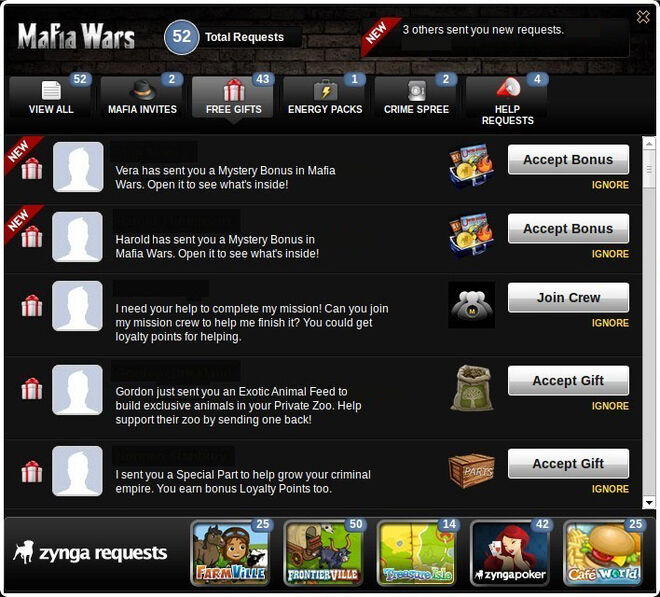 On 15th December , 2011 the amount of messages the ZMC can hold at one time increased from 100 to 250.
The Message Center was updated so all gifts of the same kind were grouped on one line. (After a few hours this format has reverted to the previous format, so this could have been an experiment.)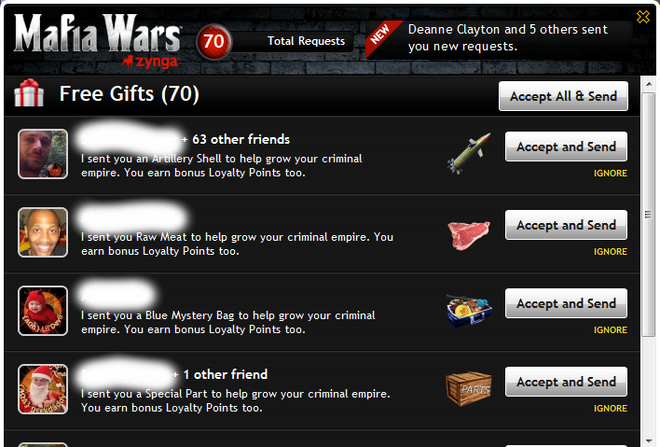 Ad blocker interference detected!
Wikia is a free-to-use site that makes money from advertising. We have a modified experience for viewers using ad blockers

Wikia is not accessible if you've made further modifications. Remove the custom ad blocker rule(s) and the page will load as expected.