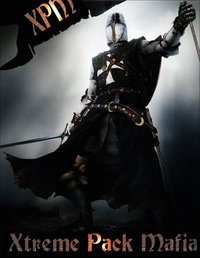 Thank you for your interest in becoming a member of |XPM|

We' re on the prowl looking for loyal and dedicated Family members

It is a great family! There is no lack in sharing of information. Ask and you shall receive. If we don't know it, we will hunt down the information for you. That's what family does.
It's more then just about protection, its about getting the jobs done, it's about sharing knowledge, it's about counting on people. That's were we come in.
Here are the requirements we are looking for:
- Daily Player - Level 200 (minimum)

- Personal Attack and Defense Skill points should be around 2x your level

- Combined Inventory Stats should be around 60K Attack and 60K Defense

- Not a bully
Single Tag only. Multiple Tags are not allowed.
Ad blocker interference detected!
Wikia is a free-to-use site that makes money from advertising. We have a modified experience for viewers using ad blockers

Wikia is not accessible if you've made further modifications. Remove the custom ad blocker rule(s) and the page will load as expected.