Top Mafia position that awards Less Energy on Jobs (up to 10%) Choose a member with the Fearless character type and a high level to promote to Wheelman to get a reduced energy cost for jobs. On July 1, 2010 the maximum bonus was reduced from 11% to 10%.
Your Wheelman gains a small chance to perform jobs for no energy.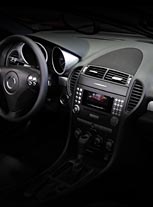 Wheelman Bonus
Reduces energy required for Jobs
Player Level
Bonus %
1 to 18
1
19 to 28
2
29 to 38
3
39 to 48
4
49 to 58
5
59 to 78
6
79 to 98
7
99 to 148
8
149 to 198
9
199 to 298
10
299+
11
Fearless Only
Many All Energy players purposefully select the Fearless character type in order to gain the "small chance to perform jobs for no energy" benefit of being promoted to a Top Mafia Wheelman.
For accounts that rely more on Energy refills from leveling than regeneration, this class benefit is considerably better than the reduced Energy timer for Maniac players.
Ad blocker interference detected!
Wikia is a free-to-use site that makes money from advertising. We have a modified experience for viewers using ad blockers

Wikia is not accessible if you've made further modifications. Remove the custom ad blocker rule(s) and the page will load as expected.