Fisher House supports the families of wounded veterans and Service members in times of need by providing a "home away from home" for family members to be close to a loved one facing overwhelming medical hardship.
In honor of Memorial Day, Mafia Wars and Zynga will donate 50% from sales of the Mounted Mini Gun, WWI German Armor, Desert Storm G2, H-13 Med Evac, and the B-52 Bomber to Fisher House to contribute to future Fisher House "comfort homes". Find more about them here.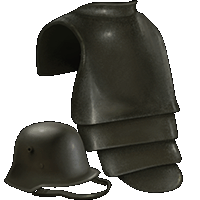 Ad blocker interference detected!
Wikia is a free-to-use site that makes money from advertising. We have a modified experience for viewers using ad blockers

Wikia is not accessible if you've made further modifications. Remove the custom ad blocker rule(s) and the page will load as expected.