Victory Coins can be earned by winning fights in all cities, and in the tournaments in Las Vegas. The current amount of Victory Coins is listed on the fight page on the right-hand side under your Fight Mastery. You can also view them on your profile page under your Finances. You can redeem your Victory coins for items in the Fight Club section of the Marketplace, depending on your Fight Mastery level.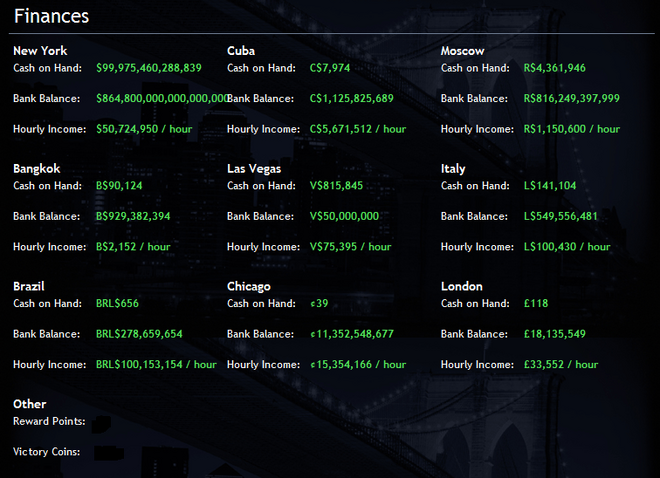 Ad blocker interference detected!
Wikia is a free-to-use site that makes money from advertising. We have a modified experience for viewers using ad blockers

Wikia is not accessible if you've made further modifications. Remove the custom ad blocker rule(s) and the page will load as expected.