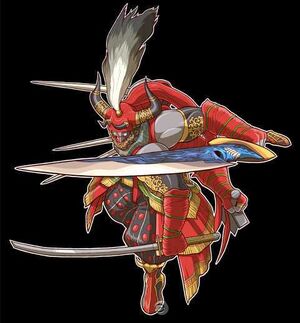 == About me==
ACCOUNT WILL BE DELETED.
Edit
(I hope You're all happy.).
[Trading is at the Bottom of the Page, seeing as the Pictures wanted to misbehave....].

>>>>>>>>>>>>>>>>>>>>>FACEBOOK ADDING<<<<<<<<<<<<<<<<<<<<<<
<a href="http://www.facebook.com/virtualnick">Please do, add Me on Facebook: Here.</a>
Please be nice.
>>>>>>>>>>>>>>>>>>>>>>>>>>>>><<<<<<<<<<<<<<<<<<<<<<<<<<<<<< Here's a Priceless Moment, from the, "Memorial Day", thing.
Of course, instead of posting it EVERYWHERE, I've hidden it, in My Profile. Well, that's mostly, because I think that some People might be a little bit annoyed.
Although it were COMPLETELY RANDOM, and I probably, would have wanted the Snow Monster, but as Random Freebie drops go, I'm not in a Position, to complain:

Notice the Achievement Pop-Up, behind it.
Apparently, I found a Rare Item, in a Mystery Crate.
11111OneOneOneEleven111!!!
>>>>>>>>>>>>>>>>>>>> NEWSFLASH <<<<<<<<<<<<<<<<<<<<
Oh, that's got my Back up.
I asked for Someone to edit My contribution, and so They basically took, all of what I Posted...
Then put it on their own Page... Then stuck up a redirect, on Mine.
So, You'll have to forgive Me, if I'm not going to be contributing, any more Pages.
>>>>>>>>>>>>>>>>>>>> NEWSFLASH <<<<<<<<<<<<<<<<<<<<
Hello, to Everyone on the Mafia Wars Wiki.
I'm here, mostly, to find out more about Mafia Wars.
I'm not really into cheating, or using the one time Hax, for things like, "Backdoor".
(Did Someone Edit this, for a Joke, or do I have MPD? (That's DID. to all of You, beautiful American Peoples.).).

I'm looking forward to Paris, and Vegas.
I love the way, that each New Area, adds a New Dynamic to the Game.

I also love the Community side, of it.

What I don't like, are People, who pick on low Level Users, with hardly any Mafia.
Then keep on attacking, for no Reason, other than that They can.

I also dislike spineless People, who hide being, "Anonymous User", to post Racially Slanderous, Flaming Messages.
It's about time, that They learned about, what an, "IP. Ban", is.

Anyways, I look forward to chatting to Everybody, and I hope that I'll be able to contribute loads of useful Stuff.
).
NEW: Trading:

My Zynga Forums Profile can be found at: http://forums.zynga.com/member.php?u=1137710

Items for Trade:

New York:

Sets:



I also have quite a lot of the New York Collections, available.

Although I don't know if Anyone would want to trade for those, specially... But You're welcome to, if You like.

More Coming soon...

Items That I'm looking For:




Love & Peace!
Shadowolf19 21:01, June 5, 2010 (UTC)
My favorite pages
Edit
Add links to your favorite pages on the wiki here!
Favorite page #2
Favorite page #3