History
| Date | Events |
| --- | --- |
| February 3, 2010 | |
In Thai language, these guardian figures are known as yak (ยักษ์), also sometimes rendered as yaksha, and usually translated as giant. The Thai term has its origin in the Sanskrit word yakṣa and originally refers to spirit-like beings that form part of Hindu, Jain and Buddhist mythology.
High Resolution Images
Edit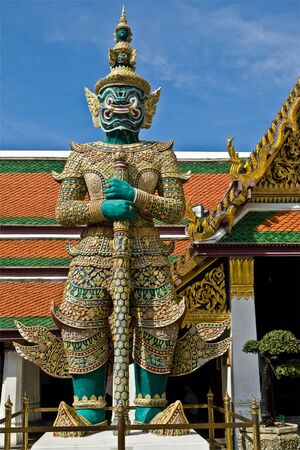 Ad blocker interference detected!
Wikia is a free-to-use site that makes money from advertising. We have a modified experience for viewers using ad blockers

Wikia is not accessible if you've made further modifications. Remove the custom ad blocker rule(s) and the page will load as expected.