History
| Date | Events |
| --- | --- |
| May 27 , 2010 | Paypal Exclusive Offer |
[ In order to obtain the Swiss Banker, you must go to the Paypal Fan Page on Facebook and click "Like".(Looks like isn't necessary this step after all) ]
After that you can use this link Here in order to receive the Swiss Banker, only one Swiss Banker is allowed per account.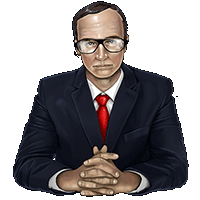 Ad blocker interference detected!
Wikia is a free-to-use site that makes money from advertising. We have a modified experience for viewers using ad blockers

Wikia is not accessible if you've made further modifications. Remove the custom ad blocker rule(s) and the page will load as expected.