Ad blocker interference detected!
Wikia is a free-to-use site that makes money from advertising. We have a modified experience for viewers using ad blockers

Wikia is not accessible if you've made further modifications. Remove the custom ad blocker rule(s) and the page will load as expected.
Background
When you first start playing Mafia Wars you will be completing Jobs as a Street Thug. You are given all of the petty crimes to complete including Chase Away Thugs and Rob a Drug Runner.
All of the crimes you commit in this section use only a small amount of Energy and Experience payout is about the same. Don't fret, you won't be a thug for long.
Street thug covers levels 1-4.
Bonus: +4% damage dealt in fights
Diamond Flush
Bonus: +1 Energy
Boost: Tripwire (+10 Defense skill)
| | | | | | | | |
| --- | --- | --- | --- | --- | --- | --- | --- |
| Eight of Diamonds | Nine of Diamonds | Ten of Diamonds | Jack of Diamonds | Queen of Diamonds | King of Diamonds | Ace of Diamonds | Tripwire |
| | | | | | | | |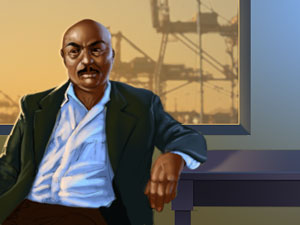 Morillo roughed up your uncle, and now it's time to return the favor.
Requires:
How to Read the Tables
Payout, Experience, Chance to Loot are things you receive from the job while Energy and Items are things you must have in order to do the job. The last 3 rows simply list how much percentage towards mastery you gain.
Mastery Levels
Payout
This job requires...
Percentage gained towards mastery on tier 1.
Percentage gained towards mastery on tier 2.
Percentage gained towards mastery on tier 3.
Percentage gained towards mastery on tier 4. (Bangkok only)

The amount of money made per job. (Payout/Energy) 


 The amount of experience you gain per job. (Experience/Energy) 
Items you could possibly get from completing the job.

The amount of energy required to do the job.
Items you must have to do the job.
Notes
All the figures in the tables are based upon:
Also note, that Mogul character type earns 40% more cash on jobs than is described in these figures.
Jobs
Mastery Levels
Payout
This job requires...
5% 4% 3%

$230 ($230) 


 1 (1.000) 

1
Mastery Levels
Payout
This job requires...
12% 11% 10%

$920 ($307) 


 3 (1.000) 

3
x1
Mastery Levels
Payout
This job requires...
18% 17% 16%

$1,610 ($322) 


 5 (1.000) 

5
x1
Mastery Levels
Payout
This job requires...
20% 19% 18%

$3,220 ($537) 


 8 (1.333) 

6
x1, x1
Mastery Levels
Payout
This job requires...
7% 6% 5%

$598 ($299) 


 2 (1.000) 
x1

2
x1
Mastery Levels
Payout
This job requires...
10% 9% 8%

$1,265 ($422) 


 3 (1.000) 


3
x1, x1
Mastery Levels
Payout
This job requires...
7% 6% 5%

$2,300 ($1,150) 


 2 (1.000) 

2
x1