After installing Mafia Wars for the 1st time, you are shown a screen whereby you type in your player name and choose between 3 classes: Mogul, Maniac and Fearless. See the Character Selection Strategy before installing the Game . Also make note: You cannot change your name after this point without paying Reward Points, so choose wisely!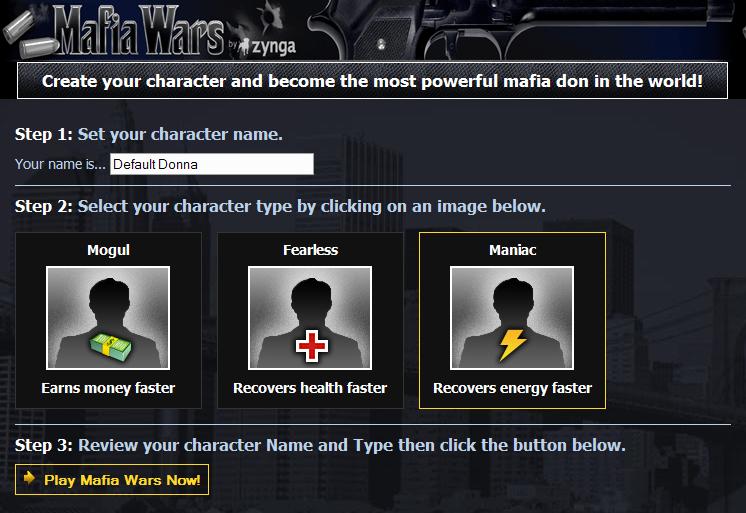 After selecting the class, you are redirected to the Jobs tab. The only other tab available is Inventory.

Do the only job available: Mugging.


Upon reaching level 4, Properties tab is unlocked.

Buy the equipments needed under the Inventory tab.
Upon reaching level 5, Fighting tab is unlocked.
Upon reaching level 6, Home tab is unlocked.
Upon reaching level 7, Godfather tab is unlocked.

Narrative Images
Ad blocker interference detected!
Wikia is a free-to-use site that makes money from advertising. We have a modified experience for viewers using ad blockers

Wikia is not accessible if you've made further modifications. Remove the custom ad blocker rule(s) and the page will load as expected.