This can be bought in the Marketplace for
The silenced sniper rifle was one of several items used to promote the Fight Club feature introduced in July 2010. However, once Fight Club was released, the rifle appears to have been under-priced and over-powered and has been removed from the game for the time being. The decision to remove it has been negatively-received by players, largely because of the 70 attack points it offered, meaning it was one of the strongest items in the game that could be obtained by conventional (i.e. not through chapter mastery, special events or reward points) means.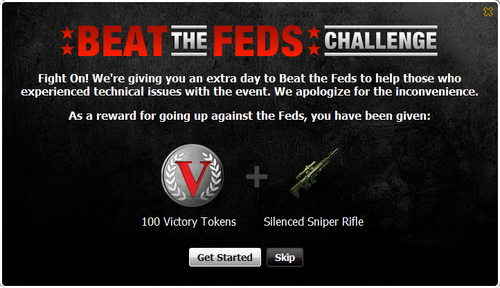 Ad blocker interference detected!
Wikia is a free-to-use site that makes money from advertising. We have a modified experience for viewers using ad blockers

Wikia is not accessible if you've made further modifications. Remove the custom ad blocker rule(s) and the page will load as expected.