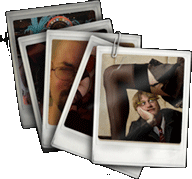 Set of Blackmail Photos are a consumables. A total of 403 will be needed for the New York job tiers.

The Blackmail Photos may be acquired through the Obtain Compromising Photos job and requires a Concealable Camera.
Blackmail Photos may also be given as a Free Gift.
December 16, 2009 - purchase 10 Sets of Blackmail Photos for 20 RP through the Godfather.
January 20, 2010 - Icon changed.
February 3, 2010 - After completing jobs that consume Blackmail Photos, you are now told how many of them are remaining.
?, 2010 - Name changed to Set of Blackmail Photos
Related Jobs
Edit
Looted From:
NY: Hitman - Obtain Compromising Photos
Free Gifts


Needed For:
NY: Consigliere - Influence a Harbor Official - 10/12/13
NY: Boss - Buy Off a Federal Agent - 34/50 /100
NY: Boss - Blackmail the District Attorney - 34/50/100


Total Needed: 403
Alternative Art
Edit

Ad blocker interference detected!
Wikia is a free-to-use site that makes money from advertising. We have a modified experience for viewers using ad blockers

Wikia is not accessible if you've made further modifications. Remove the custom ad blocker rule(s) and the page will load as expected.