Ad blocker interference detected!
Wikia is a free-to-use site that makes money from advertising. We have a modified experience for viewers using ad blockers

Wikia is not accessible if you've made further modifications. Remove the custom ad blocker rule(s) and the page will load as expected.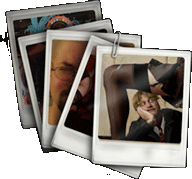 Set of Blackmail Photos are a consumables. A total of 403 will be needed for the New York job tiers.

The Blackmail Photos may be acquired through the Obtain Compromising Photos job and requires a Concealable Camera.
Blackmail Photos may also be given as a Free Gift.
December 16, 2009 - purchase 10 Sets of Blackmail Photos for 20 RP through the Godfather.
January 20, 2010 - Icon changed.
February 3, 2010 - After completing jobs that consume Blackmail Photos, you are now told how many of them are remaining.
?, 2010 - Name changed to Set of Blackmail Photos
Related Jobs
Edit
Looted From:
NY: Hitman - Obtain Compromising Photos
Free Gifts


Needed For:
NY: Consigliere - Influence a Harbor Official - 10/12/13
NY: Boss - Buy Off a Federal Agent - 34/50 /100
NY: Boss - Blackmail the District Attorney - 34/50/100


Total Needed: 403
Alternative Art
Edit