Ad blocker interference detected!
Wikia is a free-to-use site that makes money from advertising. We have a modified experience for viewers using ad blockers

Wikia is not accessible if you've made further modifications. Remove the custom ad blocker rule(s) and the page will load as expected.


Miami Vice
Information
Available from
December 2, 2010
Available until
?
Type
Marketplace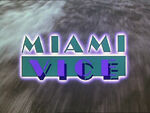 This event promotes the Miami Vice Series. Miami Vice is an American television series produced by Michael Mann for NBC. The show became noted for its heavy integration of music and visual effects to tell a story. The series starred Don Johnson and Philip Michael Thomas as two Metro-Dade Police Department detectives working undercover in Miami. It ran for five seasons on NBC from 1984–1989. The USA Network later began airing reruns the next year, in 1990, and actually broadcast an originally unaired episode during its syndication run of the series on January 25, 1990.
There are 4 different items you can buy for 35 Reward Points.


"

To celebrate the movie 'Miami Vice', Mafia Wars will be unleashing four brand new themed items to the Marketplace! Already available is Sonny's Suit, an armor item with 42 attack and 81 defense. You'll have to keep a lookout for the other 3 items coming out soon. We'll be bringing you the vehicle item, Go Fast Boat (82 attack, 45 defense), along with the weapon item, Rico's Revenge (81 attack, 37 defense). Last but not least, another vehicle item, Miami Vice (51 attack, 82 defense). Don't miss your chance to get your hands on these limited edition items as they become available - they won't be around forever!

"