The "Inventory" tab is where you can:
You are able to sort your items by following standars: Items
Owned
Not Owned
Active (your top 501 items)
Not Active
Type
Animals
Weapons
Armor
Vehicle
Henchmen
Job Mastery
Other
Quality
Common
Uncommon
Rare
Superior
Ultimate
Origin
New York
Cuba
Moscow
Bangkok
Las Vegas
Italy
Brazil
Chicago
Challenge Mission
Gifting
Marketplace
Special Event
Fighting
Other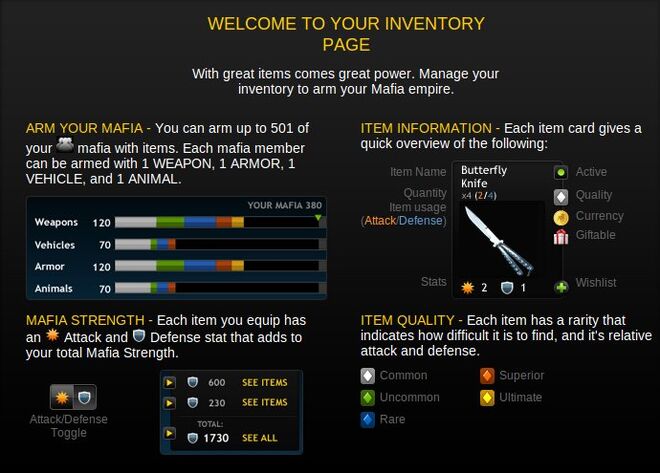 Ad blocker interference detected!
Wikia is a free-to-use site that makes money from advertising. We have a modified experience for viewers using ad blockers

Wikia is not accessible if you've made further modifications. Remove the custom ad blocker rule(s) and the page will load as expected.