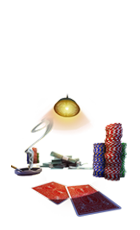 Initial Costs
Edit
Initial Takeover Cost: B$58,960
Initial Takeover Output: B$55,416 every 72 hours
Initial ROI: B$58,960 Cost / B$18,472 Daily Profit = 3.19 Days to Return Investment
Upgrades
Edit
| Level | Cost | Income |
| --- | --- | --- |
| Level 1 | B$ 58,960 | B$ 55,416 |
| Level 2 | B$ 63,860 | B$ 62,832 |
| Level 3 | B$ 68,760 | B$ 70,248 |
| Level 4 | B$ 73,660 | B$ 77,664 |
| Level 5 | B$ 78,560 | B$ 85,080 |
| Level 6 | B$ 83,460 | B$ 92,496 |
| Level 7 | B$ 88,360 | B$ 99,912 |
| Level 8 | B$ 93,260 | B$ 107,328 |
| Level 9 | B$ 98,160 | B$ 114,744 |
| Level 10 | B$ 103,060 | B$ 122,160 |
| Level 11 | B$ 107,960 | B$ 129,576 |
| Level 12 | B$ 112,860 | B$ 136,992 |
| Level 13 | B$ 117,760 | B$ 144,408 |
| Level 14 | B$ 122,660 | B$ 151,824 |
| Level 15 | B$ 127,560 | B$ 159,240 |
| Level 16 | B$ 132,460 | B$ 166,656 |
| Level 17 | B$ 137,360 | B$ 174,072 |
| Level 18 | B$ 142,260 | B$ 181,488 |
| Level 19 | B$ 147,160 | B$ 188,904 |
| Level 20 | B$ 152,060 | B$ 196,320 |
| Level 21 | B$ 156,960 | B$ 203,736 |
| Level 22 | B$ 161,860 | B$ 211,152 |
| Level 23 | B$ 166,760 | B$ 218,568 |
| Level 24 | B$ 171,660 | B$ 225,984 |
| Level 25 | B$ 176,560 | B$ 233,400 |
| Level 26 | B$ 181,460 | B$ 240,816 |
| Level 27 | B$ 186,360 | B$ 248,232 |
| Level 28 | B$ 191,260 | B$ 255,648 |
| Level 29 | B$ 196,160 | B$ 263,064 |
| Level 30 | B$ 201,060 | B$ 270,480 |

Each upgrade level costs (B$58,960 + n * B$4,900) and increases income by B$7,416 every 72 hours.
Total Costs and Profit
Edit
Fully Upgraded Cost: B$3,900,300
Fully Upgraded Output: B$270,480 every 72 Hours
Daily Profit: B$270,480 / 3 = B$90,160
ROI: B$3,900,300 Cost / B$90,160 Daily Profit = 43.26 Days to Return Investment
Ad blocker interference detected!
Wikia is a free-to-use site that makes money from advertising. We have a modified experience for viewers using ad blockers

Wikia is not accessible if you've made further modifications. Remove the custom ad blocker rule(s) and the page will load as expected.