Double Mastery Boost

-Image © Zynga
Information
Type
Boosts
Effects
2x Mastery Rate on next job
Source
Random, Random Gift
You may receive double mastery for completing a job randomly, and have the ability to send a boost to members of your mafia via a popup message.
You can only choose 3-4 mafia, and it is pre-determined.
It'll be used on your next job attempt in regular cities, with some exceptions:

It won't be used on the already mastered job.
The job that can be mastered even without the boost. (For example, if you do a job at 90% mastery with 10% mastery rate, then the boost will not be used.)

There is a limit of five accepted boosts per day.
This boost is not giftable.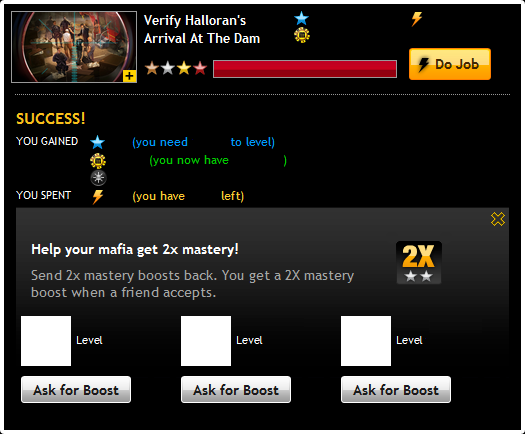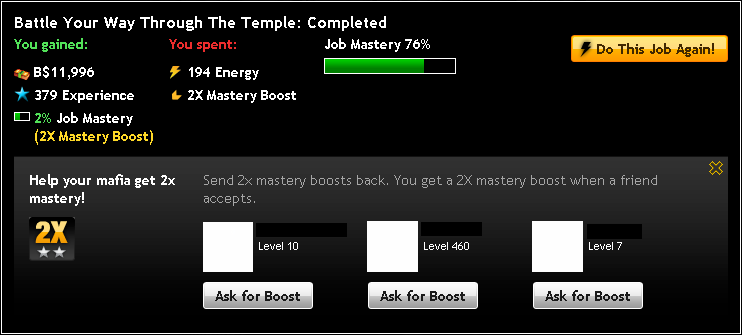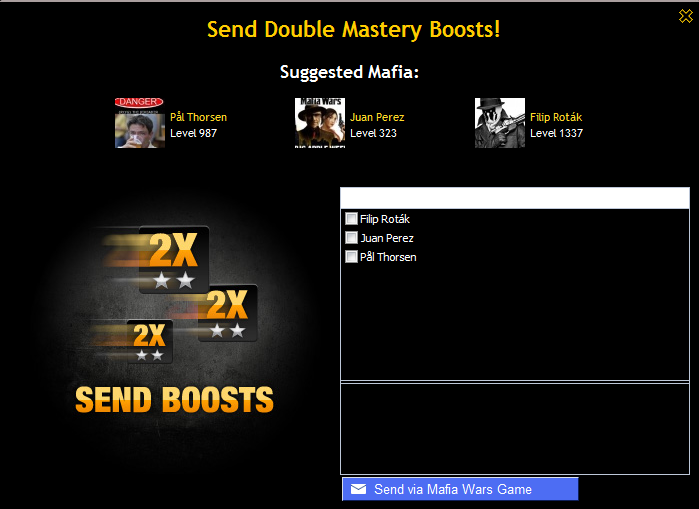 Ad blocker interference detected!
Wikia is a free-to-use site that makes money from advertising. We have a modified experience for viewers using ad blockers

Wikia is not accessible if you've made further modifications. Remove the custom ad blocker rule(s) and the page will load as expected.