Domestic Defense

-Image © Zynga
Information
Available On
August 4, 2010
Type
Armor
Quality
Rare
Attack
53
Defense
35
Combined
88
Loot From
Fights, Robbing
Source
Fight Loot, Robbing
Subtypes
Head
Giftable
Giftable
This item was introduced during the 501 Fight Loot Event of August 4 - 7, 2010. During this event you had a larger chance of the item dropping. After the event the droprate for the item was reduced. You need to fight someone with 501 mafia to have a chance of getting this item and the other FHEL2 (Fighting High End Loot) items.
Hi Res Image
Edit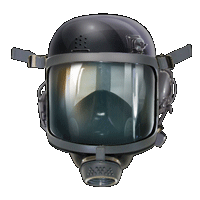 Ad blocker interference detected!
Wikia is a free-to-use site that makes money from advertising. We have a modified experience for viewers using ad blockers

Wikia is not accessible if you've made further modifications. Remove the custom ad blocker rule(s) and the page will load as expected.