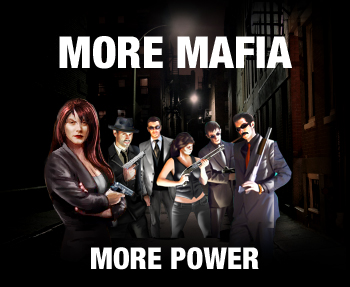 Families (Clans) are groups of people who form an alliance to seek protection, advice, and increase the size of their mafia family. You can come here and see who there is out there to talk to. Not to mention, if you are a clan for a home, this is a great place to start.
Spockholm Spreadsheet
Spockholm updated their Family Ranks spreadsheet which now includes all Clans that are in the game.
To Clan (Family) Leaders/Members
If your clan is not in this list, feel free to register you clan here.
For other information of the clan, please use your individual clan page instead.
To Others
If you're actively looking for a clan to seek protection, advice, and increase the size of your mafia family, here's a great place to look for the right one for you. You can click on the individual clan page link to look for details of the clan.
Available Clans (Families)
#
A
B
C
D
E
F
G
H
I
J
K
L
M
N
O
P
Q
R
S
T
U
V
W
X
Y
Z
Ad blocker interference detected!
Wikia is a free-to-use site that makes money from advertising. We have a modified experience for viewers using ad blockers

Wikia is not accessible if you've made further modifications. Remove the custom ad blocker rule(s) and the page will load as expected.