Ad blocker interference detected!
Wikia is a free-to-use site that makes money from advertising. We have a modified experience for viewers using ad blockers

Wikia is not accessible if you've made further modifications. Remove the custom ad blocker rule(s) and the page will load as expected.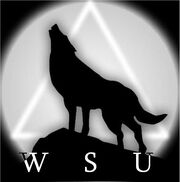 Clans
Click on the link below to search for your respective Clan
Index

* - 0-9 - A - B - C - D - E - F - G - H - I - J - K - L - M - N - O - P - Q - R - S - T - U - V - W - X - Y - Z
CLAN


We Stand United

[[Image:

|100px|We Stand United]]
Full Name:
We Stand United
Tags:
[WSU]
Founded:
1/1/10
Founder(s):
Tonia Lee
'Marlo McCain
Dona Zahabi
Suzelle Martin
Key people:
Tonia Lee - Godmother/Alliance Officer
Suzelle Martin - Boss
'Marlo Hawkins McClain - Underboss
Dona Zahabi - Loot and Collections Coordinator/Consigliere
Joan Zangmaster Byman - GateKeeper
Website:
Group
Supporter & Recruitment
About Us: Welcome to the We Stand United. We are a group of friends
dedicated to protecting and supporting one another in the game, Mafia
Wars. We are not an add-me clan. But a group of friends who enoy the
warring aspects of mafia wars.