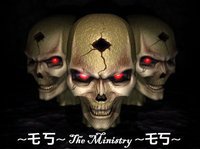 Recruitment:-
https://archive.is/20131016061105/www.facebook.com/apps/application.php?id=123308844384519&v=app_7146470109
Burial Ground:-
https://archive.is/20131016061206/www.facebook.com/apps/application.php?id=123308844384519&v=app_4949752878
Welcome to ~乇丂~ The Ministry ~乇丂~ Mafia Clan, we are a fully fledged mafia family that love to fight and has no time for people who wish to wear a tag to look pretty if thats the case go join a Bully Protection clan as we haven't got the space for ya, for those "Mafia Wars" players that like to fight then feel free to stick around and make ya self feel welcome.
Please note that we are a "APPLY TO TAG" Family which means any players holding our TAG without consent "WILL NOT" be acknowledged by any member of our family.
DO YOU LIKE TO FIGHT??
Post the dead or kill the alive which ever comes first it doesn't matter as we only fight for the right to ice an opponent. Interested in a WAR with our clan then there's 2 ways to go about it..........
ASK US or ATTACK US
What ever you decide we'll come back at ya, so BE PREPARED of your actions.
NO WHINERS ALLOWED
Fight and like it or leave and go play Cafe World.
MW's players only please!!!
"Drive By and Friendly" RULES OF ENGAGEMENT:
1. Tagged players only
2. No bots/scripts!
3. No Hitlisting
4. No 'Ask Mafia to Attack'
5. No Sucker Punching
6. No Robbing
7. Be Respectful of others
Friendly reminder - NO LINKS to be posted on wall as they will be deleted and you will be removed from the group permantly.
Ad blocker interference detected!
Wikia is a free-to-use site that makes money from advertising. We have a modified experience for viewers using ad blockers

Wikia is not accessible if you've made further modifications. Remove the custom ad blocker rule(s) and the page will load as expected.