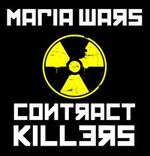 Formed April 9, 2010, the Contract Killers are dedicated to progress of the clan itself and it's members. Our goal is to have a community based clan where all members are involved. We plan to steepen the requirements as more people join, so join quick.
Requirements
Edit
Must add all Admins/Officers
Send Invite to Every Friend
Attack Targets of Your Mafia
Help With Wishlists (When possible)
Ad blocker interference detected!
Wikia is a free-to-use site that makes money from advertising. We have a modified experience for viewers using ad blockers

Wikia is not accessible if you've made further modifications. Remove the custom ad blocker rule(s) and the page will load as expected.