Clans
Click on the link below to search for your respective Clan
Index

* - 0-9 - A - B - C - D - E - F - G - H - I - J - K - L - M - N - O - P - Q - R - S - T - U - V - W - X - Y - Z
{|MLC|} ad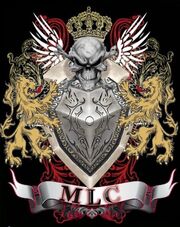 alah singkatan dari Mafia Lampung Community didirikan bertujuan untuk mengumpulkan para gamers mafia wars Indonesia terutama mafioso Lampung ataupun para mafioso yang pernah tinggal dan berdarah Lampung dalam satu clan.
Group ini berdedikasi atas kesetian serta saling menghormati antar mafia Indonesia. Kami memiliki motto "Walaupun Kecil Tetapi Kami Tidak Gentar." dan kami siap membela member kami dari apapun bila ia tidak bersalah.
Jadi siapkah anda menjadi bagian dari kami??
We have No Fear so Think Twice if U Want Screwed With Us!!!!!!
Page Edited By "Hayatul Islam & Rama"
Ad blocker interference detected!
Wikia is a free-to-use site that makes money from advertising. We have a modified experience for viewers using ad blockers

Wikia is not accessible if you've made further modifications. Remove the custom ad blocker rule(s) and the page will load as expected.