Clans
Click on the link below to search for your respective Clan
Index

* - 0-9 - A - B - C - D - E - F - G - H - I - J - K - L - M - N - O - P - Q - R - S - T - U - V - W - X - Y - Z
CLAN


LOYALTY OR DEATH

Full Name:
LOYALTY OR DEATH
Tags:
{ΛΩΔ}= Greek characters L.O.D.

Founded:
December 2009
Founder(s):
Trab Nameleap
Key people:
Godfather [1]
---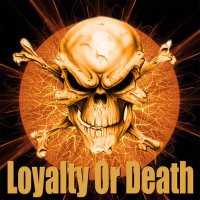 ---
The name LOD (Loyalty or Death) represents our expectation and member's equality within the clan, regardless of the difference in level and points.
We are a circle of friends with an emphasis on loyalty and honesty.
We encourage mentoring lower level clan members who are not yet familiar with clan operations and the war fighting process.
We are a clan that realizes that MW is JUST A GAME. When we fight others, we do so respectfully. Teasing in good fun is fine but we don't want to make it personal!
We help our members become stronger by giving advise, building up the weapon arsenal, and defending eachother when being attacked beyond our bullying policy rules.
We don't aim to start unprovoked wars but we will defend our members when needed and if being provoked or attacked.
In our very frequent mockwars, everyone in the team is a valid target. Our members know that if they are online we expect them to play, if they don't want to play or can't, they will lay low or accept to get iced.
If you are interested in joining our group, click on the REQUEST TO JOIN button on our Public Interactions Page, and send a message to one of our officers.
The group is constructed in a way that we can meet the expectations of many. The team helps the members to become strong fighters/warriors and has regular events scheduled, engaging in friendly mock-wars.
We allow candidate members to tag with us, have non tagged players and are open to double-tagging proposals.
LOD have goord relations with several other clans but there are only a very few alliances. These are based on a fairplay agreement, we friend eachother to avoid getting hit and help where needed.
Ad blocker interference detected!
Wikia is a free-to-use site that makes money from advertising. We have a modified experience for viewers using ad blockers

Wikia is not accessible if you've made further modifications. Remove the custom ad blocker rule(s) and the page will load as expected.