Ad blocker interference detected!
Wikia is a free-to-use site that makes money from advertising. We have a modified experience for viewers using ad blockers

Wikia is not accessible if you've made further modifications. Remove the custom ad blocker rule(s) and the page will load as expected.
Godsister's Secret Angels (GSA) is a junior partner clan of Godsister's Elite Squad (GES), where future GES members can learn the rules and tricks of Mafia Wars with the help of the senior clan. GSA has more than 80 members (as of 30 March 2010) and is actively recruiting new ones.
http://www.facebook.com/group.php?gid=334036505983&ref=ts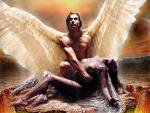 {GSA}
Application form:
Edit
https://spreadsheets.google.com/viewform?hl=en&formkey=dEU5aGVHOU5US3l6bFhpVlN4Rm5reUE6MA