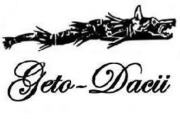 Wellcome To ≈GD≈

Edit
We are a family group that protects their own. And We are daily players looking for fun people who have similar interests and enjoy Mafia Wars. We are here to have fun and share gaming tips. Most of all we are here to have fun and make friends playing the game we love ! Mafia Wars.
REQUIREMENTS FOR TAGGING :
Apologies but we do not allow dual tags.

You must Actif Player .

Be active in assisting clan members and in clan activities whenever possible.

Please Contack this player

(Doctore MW )

Send you Fb and Mw Link
CODE OF CONDUCT : Honor, Respect, Integrity and Loyalty
NO DRAMA
f you have an issue with another member or non-member, Make it private and try to work it out.

b. If the issue cannot be worked out between the two parties, Ask u family in private chat
NO CHEATING
use of Bots, Scripts or cheats of ANY kind is STRICTLY prohibited.

We not allowed all scripts hit-list dirty trick in this clan If you continue to use,

it is at your own risk.
RESPECT
Always show respect to all other members,

Be a part of family member, We need you respect, honor, loyalty and integrity with everyone involved in Mafia Wars
Just for fun...Welcome To ~GD