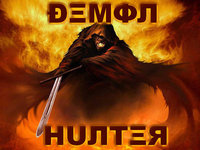 We don't take any shit from anyone and we don't back down. We stand together and fight as one against anyone who has the nerve to disturb one of our own. If you want a mafia family that is loyal and badass we are what you are looking for.With your help we can become one of the top Families in mafia wars.We help you grow stronger individually, and you make all of us stronger as a whole.
DEMON HUNTER // Recruiting Centre

http://www.facebook.com/group.php?gid=132173920140350
OUR TAG IS ☜[♆DH♆]☞ (Only one tag is allowed that is ours)
LET US START HUNTING TOGETHER
Ad blocker interference detected!
Wikia is a free-to-use site that makes money from advertising. We have a modified experience for viewers using ad blockers

Wikia is not accessible if you've made further modifications. Remove the custom ad blocker rule(s) and the page will load as expected.