Named after Che Guevara
Ernesto "Che" Guevara(June 14, 1928 – October 9, 1967) commonly known as Che Guevara, El Che, or simply Che, was an Argentine Marxist revolutionary, physician, author, intellectual, guerrilla leader, military theorist, and major figure of the Cuban Revolution. Since his death, his stylized visage has become a ubiquitous countercultural symbol and global insignia within popular culture.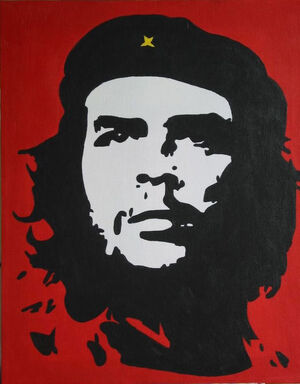 Ad blocker interference detected!
Wikia is a free-to-use site that makes money from advertising. We have a modified experience for viewers using ad blockers

Wikia is not accessible if you've made further modifications. Remove the custom ad blocker rule(s) and the page will load as expected.